In order to support the eco-responsible transition of tourism and event professionals (Axis 1 – Action Sheet 1 of the roadmap), the Bordeaux Tourism and Congress has organized several exchanges between professionals to discuss the responsible practices implemented within each structure.
Back on these first 2 highlights :
December 8, 2022 : During this morning, 40 tourism professionals met at the Mercure Château Chartrons to exchange and highlight many responsible practices concerning the 3 pillars of sustainable development: economic, environmental, social. In the afternoon of the same day, 30 accommodation providers also took part in an awareness-raising session on the Green Key label. The hosts were able to learn a lot of information about the reference system of this eco-responsible label and a time of exchange took place where they could ask their questions.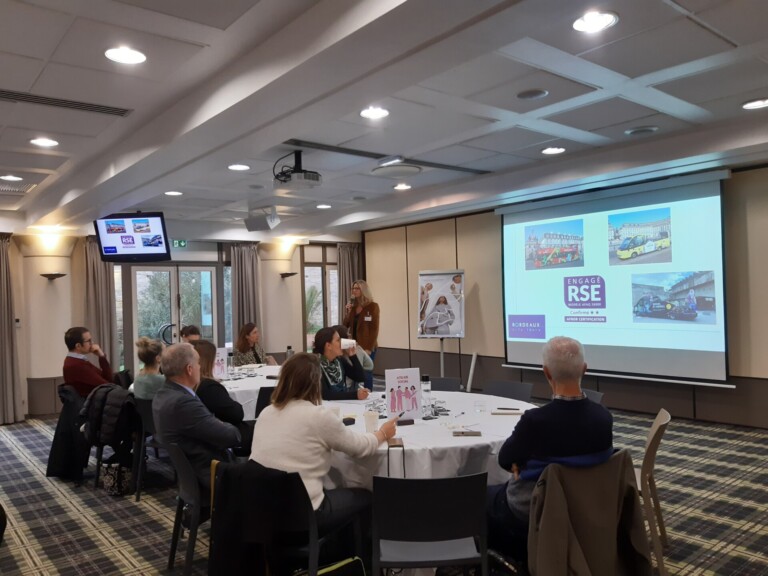 January 5, 2023:  Bordeaux Tourism and Congress organized a breakfast between professionals of the event industry dedicated to the exchange of responsible good practices. This event took place at Café Joyeux (a company employing people with disabilities). The 15 event organizers present addressed certain eco-responsibility and accessibility issues such as waste reduction, food waste, inclusion of all publics… By sharing their practices already implemented within their events and by proposing mutual aid solutions between professionals, the Bordeaux event sector is moving in the right direction.