We asked the participants of our workshops about their dream for the tourism of tomorrow in the Bordeaux metropolitan area.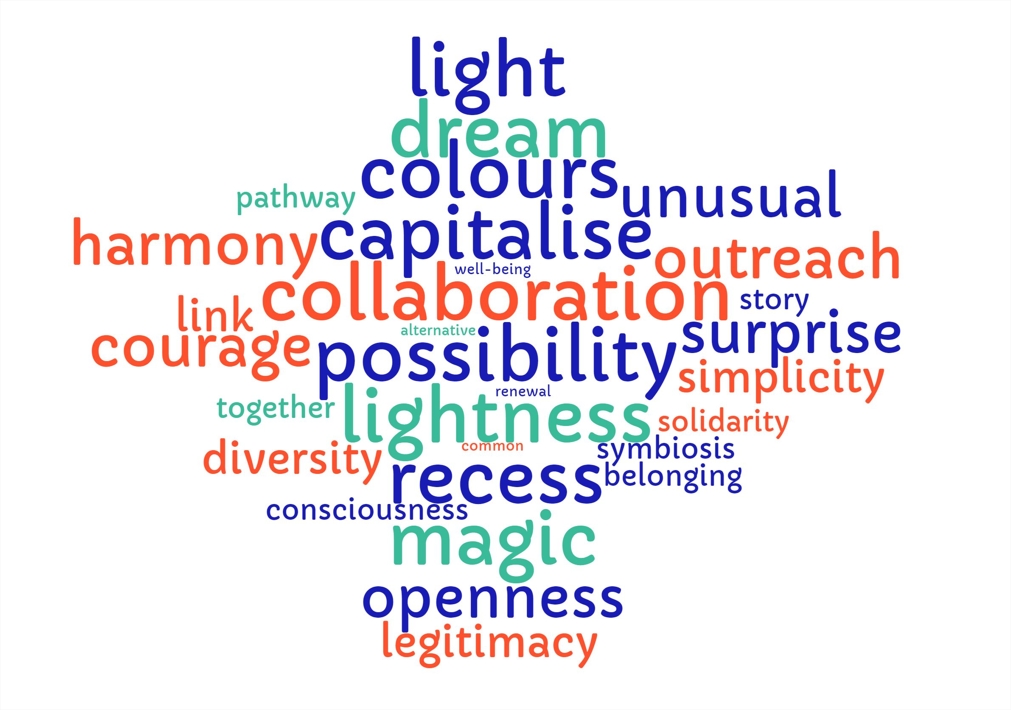 Here are their feelings and desires in a few words…

Capitalise, collaboration, colours, light, lightness, magic, possibility, recess, dream, courage, harmony, unusual, link, openness, reputation, surprise, diversity, together, legitimacy, simplicity, symbiosis, belonging, pathway, consciousness, story, solidarity, alternative, well-being, common, renewal.

"This approach today will allow us to build a new path."

"We must showcase and promote the riches we have; to reveal what is here with an astonished and candid air, that's magic."

"There is light at the end of this dark period shrouded by COVID. Why not follow this path in a more committed and responsible way? It's an opportunity to move forward."

"Let's allow encounters between travellers and residents, let's preserve the poetry of travel."

"We can take a step back and do things differently for and with the children who are the future generation."

"Let's create a symbiosis around tourism, between urban and plant life, visitors and residents, to promote living together."
During the workshop sessions, we asked the participants about their opinion regarding the participative approach. Inhabitants, elected representatives, professionals, narrate their point of views and perceptions throughout this series of podcasts.
Podcasts in French.
Podcast n°1
Podcast n°2
Podcast n°3